Skilled Nursing Care.
When that extra love and care is needed.
What is Skilled Nursing Care?
Whether accommodations and services are offered in a freestanding skilled nursing facility or in a designated area of a Life Plan Community, skilled nursing is designed for individuals who require full-time care, or assistance with most, if not all, activities of daily living. Skilled nursing units are licensed and offer 24/7 medical care by trained medical staff, such as a registered nurse or therapist. They may also provide rehabilitation services, memory support services and other types of specialized care. They're typically Medicare/Medicaid-certified, and monthly fees include meals, personal assistance and most medical services (except for medications). Skilled Nursing communities may also be called Skilled Nursing facilities.
What are Skilled Nursing communities like?
Skilled Nursing communities are typically stand-alone communities. Some Life Plan communities (also referred to as Continuing Care Retirement Communities) may offer skilled nursing care as part of their campus.  These communities typically offer a combination of short-term rehabilitative care and what is frequently referred to as long-term care.
What is Short-Term Rehabilitative Care?
If you are recovering from surgery, in need of physical therapy, or have other short-term medical needs, a Skilled Nursing community typically can help you. Medicare may cover much of the stay in the beginning, with Medicare coverage sliding downward as more days pass by. It is important you consult with not only your doctors but professionals that understand how to navigate the complexity of Medicare reimbursement so that you can access what is rightfully due to you in the payment of your rehabilitation.
What is Long-Term Care?
If your needs are more permanent in nature, such as a permanent disability, chronic severe pain or medical conditions, there is a need for 24/7 supervision or you are facing a cognitive impairment such as late stage Alzheimer's or Parkinsons, you may need long-term care. Medicaid may pay for some of this long-term care for the poorest seniors. The waiting lists can be long and because care is paid for by limited government dollars, services beyond the basics may not be available in all communities.  We encourage you to consult with a Geriatric Care Manager and an Elder Law Attorney.  We further encourage you to visit the community you may be thinking about for you or your loved one in addition to speaking with professionals, so you can evaluate what is right for you.
Approximate Number of Skilled Nursing Communities Offering Nursing Care Nationwide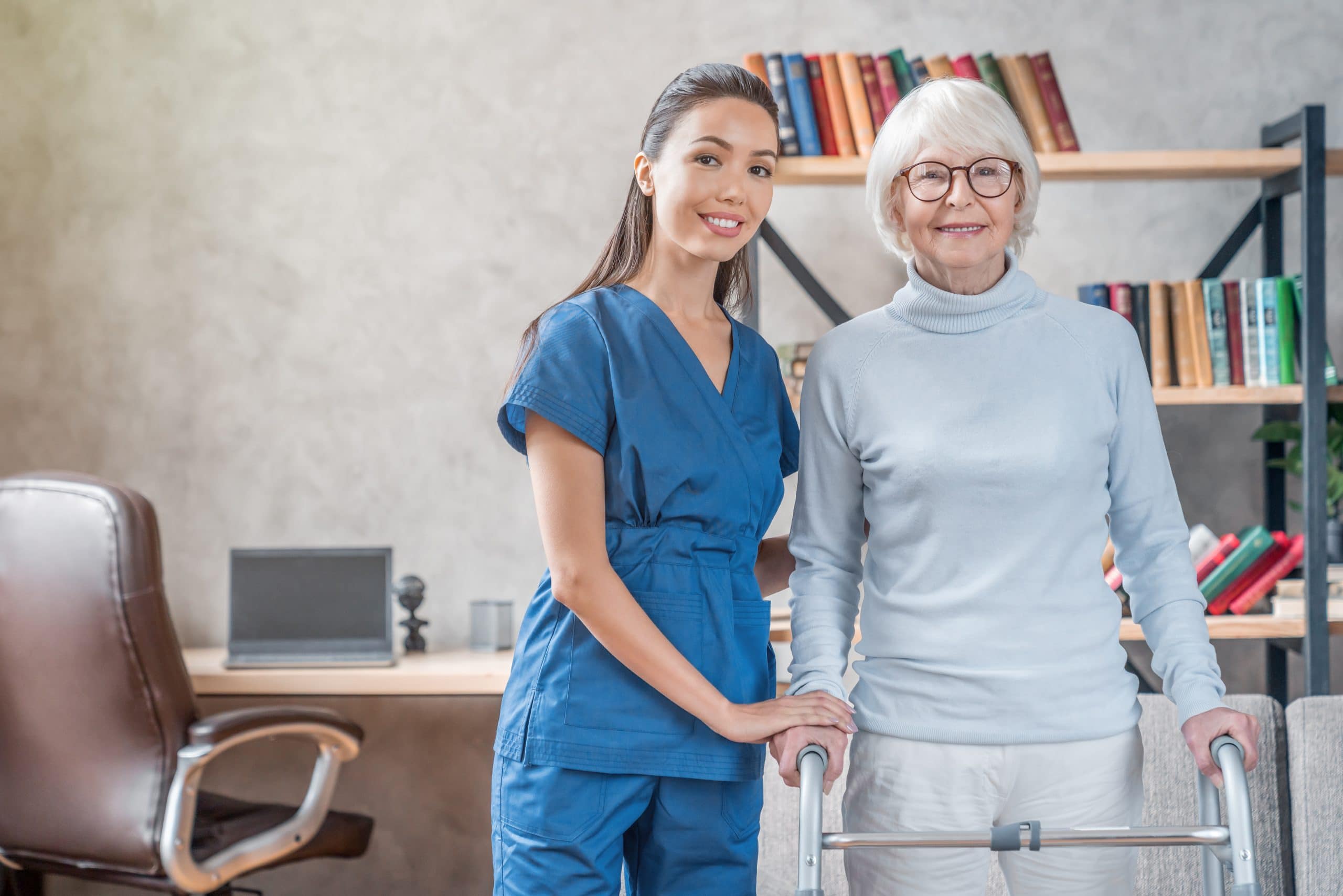 Guide to Skilled Nursing
Thousands of communities across USA.
Please email me the Guide so I can share!