Because Rain or Shine
Home is where the HEART is.
Home Equity Accessed Responsibly & Thoughtfully
Ahhhh! The kids are out of the house, finally! Control yourself, don't get carried away! OK, dance a little as long as nobody is watching! Maybe you are here because of a little rain rather than shine, or in search of financing for age-appropriate renovations. Our HEART Home Equity solutions and resources can help you make the renovations you need and have earned! Choose from 5, 7, and 10-year terms with rates and repayments detailed in the table below. Because at this stage in your life, you know what you want!
We work some. We play some. Apparently, that was too complicated for our old bank. Thankfully we heard about Second Act Financial Services. They get it!
Borrow Up to 80% of your Home Value.
For those who want a little more time.
For those who want a little more time.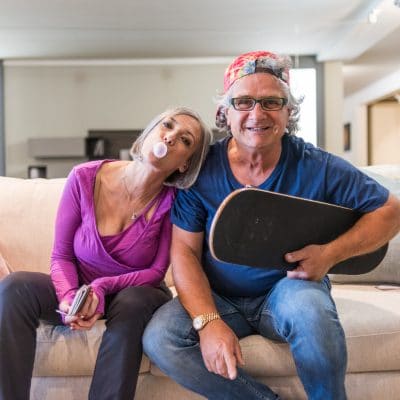 Mindful Money Management
Which Home Equity is best for you? Call us or get started online today!
Yes! I help me access my Home Equity.