Photo: Liberty Tower. The 90-year old administrative headquarters of our sponsor bank, Liberty Savings Bank.
Hello! How can we make you happy today?

Every day we wake up with a singular focus: Help retirees access the lifestyle, housing, and care, they deserve. Our leadership is a breadth and depth of retirement and banking industry, expertise.  Our mission is financing at fair rates with bespoke service.  We are a specially focused Division of Liberty Savings Bank.  Because in your retirement you want people specially focused, on you.

Elias P. Papasavvas
Founder & CEO
As the Founder and CEO of Second Act Financial Services, Elias has dedicated his career to enhancing access to retirement housing and senior living. He is viewed as an authority on tailoring and delivering consumer banking programs for the elder population. Elias is known for pioneering the concept of elder care loans and point of sale financing for senior living over two decades ago. As CEO of Second Act Financial Services, Elias successfully oversees the Division's unique lending approach in its understanding of the needs of the retirement housing providers; retirees and their families.  Elias has been named a "Leader in Elder Care"; has served on the Board of Directors of the Virginia Assisted Living Association, the Advisory Board of the George Mason University Assisted Living program, the Advisory Board of the American Seniors Housing Association; and is a past member of the American Seniors Housing Association Chairman's Circle.
Elias has spoken at numerous senior housing and senior care conferences on financing retirement housing and long-term care, including conferences held by The National Investment Center for the Seniors Housing & Care Industry, the Long-Term Care 100, state assisted living associations, and the American Seniors Housing Association. Elias's expertise has been sought by, and quoted in, numerous publications including The Wall Street Journal, The New York Times, The SeniorCare Investor, National Real Estate Investor, SmartMoney Magazine, Chicago Tribune, Kiplingers, Kiplingers Retirement Report, Senior Housing News, Assisted Living Federation of America Updates, American Health Care Association's FOCUS Magazine of the National Center for Assisted Living, Senior Living News, Senior Beacon, Elder Law Answers, Senior Living Business, Contemporary Long-Term Care, Center for Long Term Care Reform, and many others.
Elias holds a B.S. degree from George Mason University and a Master's of Science in Accounting from the McIntire School of Commerce at the University of Virginia. He served as Elderlife's Founder & CEO for twelve years, from January 2000 through October 2012. Between 2012-2018 he joined one of his Elderlife clients where as the VP of Finance reporting to the CEO he was responsible for managing a $600 million pipeline of senior living development.  In addition to his CPA, he holds a Series 7 & 63, and is a Licensed General Securities Representative with a New York Broker Dealer. He lives in Alexandria, VA, with his very high maintenance German Shepherd, Othello, and his very understanding wife, Christine.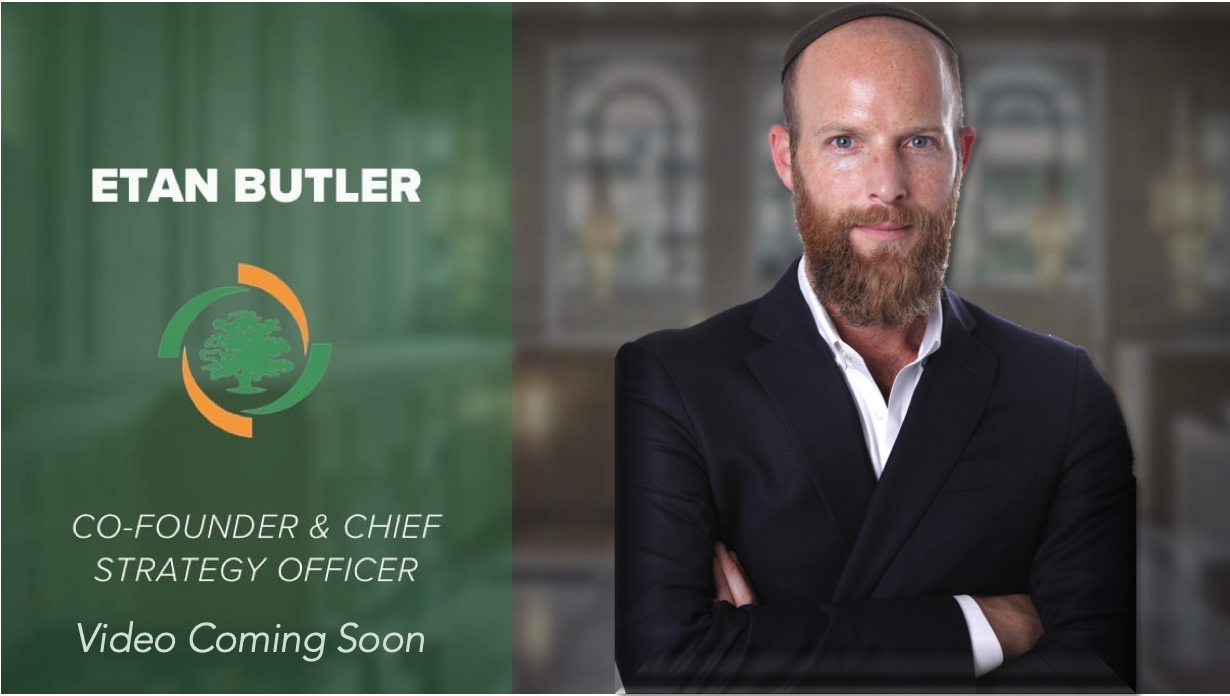 Etan Butler
Co-Founder & Chief Strategy Officer
Etan Butler is the Co-Founder and Chief Strategy Officer of Second Act Financial Services.  He works with the Second Act team in the development and implementation of user-friendly processes for financing of Second Act programs, in order to provide creative and meaningful financing alternatives for our growing ranks of valued customers.  Etan is also Chairman of Dalmore Group, a FINRA registered national Broker Dealer Investment Bank, founded in 2005. Dalmore provides a full range of investment banking services, and specializes in assisting companies that seek to raise investment capital from individual investors through the SEC's Regulation D, Regulation A+ and Regulation CF.
Dalmore is among the most active Broker Dealers in the world for Regulation A+ offerings, having served as Broker Dealer on more than 100 such offerings – including some of the most successful Regulation A+ offerings in history.
Mr. Butler is recognized as an innovative pioneer in the Regulation A+ industry and is an active participant in industry summits, panels, interviews and publications.
Mr. Butler and Dalmore Group also provide business planning, development, and capital introduction services to public and private companies in a range of industries, and have participated in various capacities in significant investment, development, and other structured transactions. Over the course of their 15+ years of investment banking activity, Mr. Butler and his team have been involved in the development of cutting edge and regulatory compliant approaches for the management of business development and the oversight of complex due diligence activities in the heavily regulated area of U.S. and multinational transactions.
Mr. Butler is also President of EMB Capital, LLC, which invests in early-stage ventures with a focus on real estate acquisition and financial services.
Mr. Butler is a graduate of the Yeshiva University's Sy Syms School of Business. He is married with three children, and lives in New York.
Jeff Luttrell
CFO
Jeff Luttrell is an efficient, detail oriented financial professional. As CFO of the Second Act Division, Jeff takes a strategic approach to focusing the team on the most relevant metrics to drive our mission.  Jeff has worked for Liberty Savings Bank since 1992 when he graduated from Miami University with a degree in finance. Since that time, he has become not only an essential member of the Liberty family, but also an invaluable technical and analytical mind.
As Liberty's Treasurer, Jeff is responsible for managing Liberty's balance sheet, investments, financial analysis, and most importantly, developing the company's annual business plan.
When he is not at work, Jeff enjoys spending his free time trying to make his wife laugh, visiting his two adult children, serving his community, and following the Cincinnati Reds.  He also enjoys getting his hands dirty helping his brothers plant and harvest corn and soybeans on their long-time family farm.

Tim Fiedler
Chief Lending Officer
Tim Fiedler is an incredibly hard working and driven mortgage expert. As Second Act Chief Lending Officer, Tim is passionate about serving our fastest growing market segment with the highest of family service standards. Tim's career with Liberty Savings Bank and mortgage lending, goes back years. Tim began his career in mortgage in 1986 with the Citizens Federal Mortgage Corp of America, where he began covering all aspects of the mortgage industry, including selling loans and managing rate sheets.
Tim joined the Liberty team in 1993 as a Mortgage Secondary Marketing Manager and began working his way up the Mortgage Department ladder. Tim has held positions as VP of Secondary Mortgage Marketing, Senior VP of Mortgage Lending, and is currently Executive VP of Mortgage Lending. His current responsibilities include overseeing Liberty Savings Bank's entire lending operation.
Tim enjoys spending his free time staying active! He is an avid cyclist and enjoys participating in charity cycling events. When he is not riding his bike, he loves spending time with his wife and two daughters.
JB Stamper
Director of Loan Servicing
JB Stamper is Second Act's Director of Loan Servicing and an all-star when it comes to serving families. Families feel comfortable speaking with Second Act Loan Servicing because of JB's understanding and personal approach to loan servicing and collections.  JB  has a sincere passion for connecting with people and problem solving.
JB Stamper's career in banking began in 1976 at Liberty National Bank, and expanded in 1982 when he became Vice President at Cowger & Miller Mortgage Company. JB joined the Liberty Savings Bank family in 1992 to create and implement the quality systems needed for a growing nationwide mortgage servicer.  JB's experience with the mortgage industry is extremely comprehensive. He has both built and led small and large teams covering all aspects of servicing a mortgage. As the Second Act Loan Servicing Director, JB will ensure that our people and systems are in place to provide customers with the exceptional service they deserve.
In the office, JB was voted "most likely to bump into you at the coffee pot".  Outside the office, he knows everyone in town, but also love to take a step back and enjoy free time with his goats.
Audrey Powell
Assistant Vice President
Audrey Powell is an accomplished and attentive loan expert with a decade's worth of experience working in the mortgage lending industry.
After earning her BS in History and Art from Asbury University, Audrey began working for the family business, Liberty Savings Bank, in 2011 as a Customer Service Representative. Since then she has held many positions within the company, specifically in the mortgage lending department, including as a Loan Assistant, Loan Servicing Specialist, and Product Development/Retail Processor. As of November 2020, Audrey began serving as Liberty's Loan Advisor Manager. She oversees the direct loan origination channel and manages the Liberty Loan Advisor team.
In her free time, Audrey loves to travel. She has visited thirteen countries around the world and plans on expanding that list soon with her young son whom she hopes will share her wanderlust as he grows up.
Sharon Herzog
Chief Compliance Officer
Sharon Herzog is a dedicated, experienced professional with just under forty years of lending experience.
Throughout her career, Sharon has held various lending positions, including working as an underwriter, property manager, loan closer, loan closing supervisor, and lending operations manager. Sharon has been a member of the Liberty Savings Bank family since 1993 and is currently a Vice President. She worked her way up in the company through positions in Product Development, Quality Control, and Lending Compliance. As Second Act Compliance Director, Sharon is focused on building and maintaining a lending program to the highest standards of integrity.
When she's not at work, Sharon enjoys spending time with her family and pets, crafting, and being outdoors.
The Advisors to Second Act Financial Services are leaders in the fields of banking, aging, public policy, and consumer research. Our mission is bespoke service to retirees nationwide. We are pleased to have sound advice from caring minds, along our way.
Glenn Gray
Banking Advisor
Mr. Gray has 40 years of experience in commercial lending and specialty finance, within banks and non- bank lenders, of which 20 years were in positions of executive leadership. Most recently, Mr. Gray was the Chief Executive Officer of CalWest Bank, a $225 million asset commercial bank based in Orange County, California. Mr. Gray was hired in 2012 to lead a turn-around of the bank, which involved a recapitalization in 2015, and ultimately sold the bank during the Covid pandemic for 1.3x tangible book value.
Prior to joining CalWest Bank, from 2005 to 2012 Mr. Gray was the Chief Executive Officer of Sunwest Bank, a commercial bank with operations in California and Arizona. During his tenure, the bank doubled in size to $660 million in assets through a combination of organic growth and three FDIC-assisted acquisitions. From 1995 to mid-2005 Mr. Gray held senior executive positions with the FINOVA Group, at the time a $12 billion asset diversified commercial finance company controlled by Berkshire Hathaway and Leucadia National. Mr. Gray ultimately was appointed Chief Operating Officer reporting to the Board of Directors. Prior to joining the FINOVA Group, he held positions with Wells Fargo Bank, Bessemer Trust, Bankers Trust and Foothill Capital.
Mr. Gray is currently a Director and Chair of the Audit Committee for OTR Acquisition, a NASDAQ listed special purpose acquisition company, a Trustee and Chair of The Laguna Playhouse, a Director for the Pacific Marine Mammal Center, and a member of the audit committee for the City of Laguna Beach. Mr. Gray graduated with a B.S. in Business Administration from the University of Illinois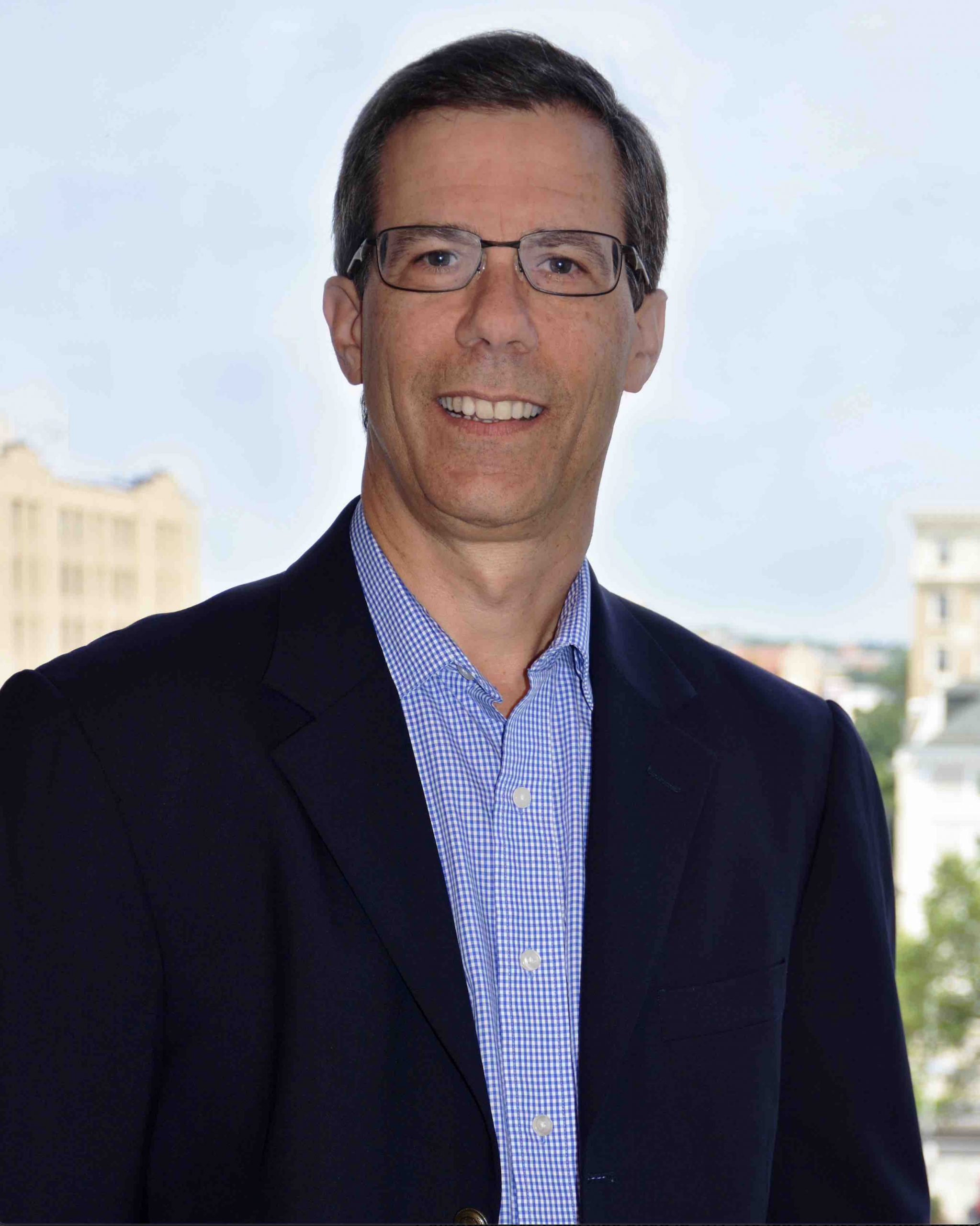 Steve Zaleznick
Retirement and Aging Innovations Advisor
Steve has been closely involved in designing and managing consumer focused insurance and financial services programs for many years. Steve was founding CEO of AARP Services Inc., which developed and managed healthcare, insurance, financial service, and lifestyle products for AARP members. Included in his duties was managing the AARP Group Health Insurance Program, which served millions of members. Previously, Steve was General Counsel of AARP.
After AARP, Steve was founder, President and CEO of a company that employed licensed agents to guide older adults through a selection process of Medicare plans, long-term care insurance and annuities. Steve was also the Executive Director of a Silicon Valley based technology company that created an unbiased experience to help consumers compare and rank health plans.
Steve has a degree in economics from Brown University and a law degree from Georgetown University.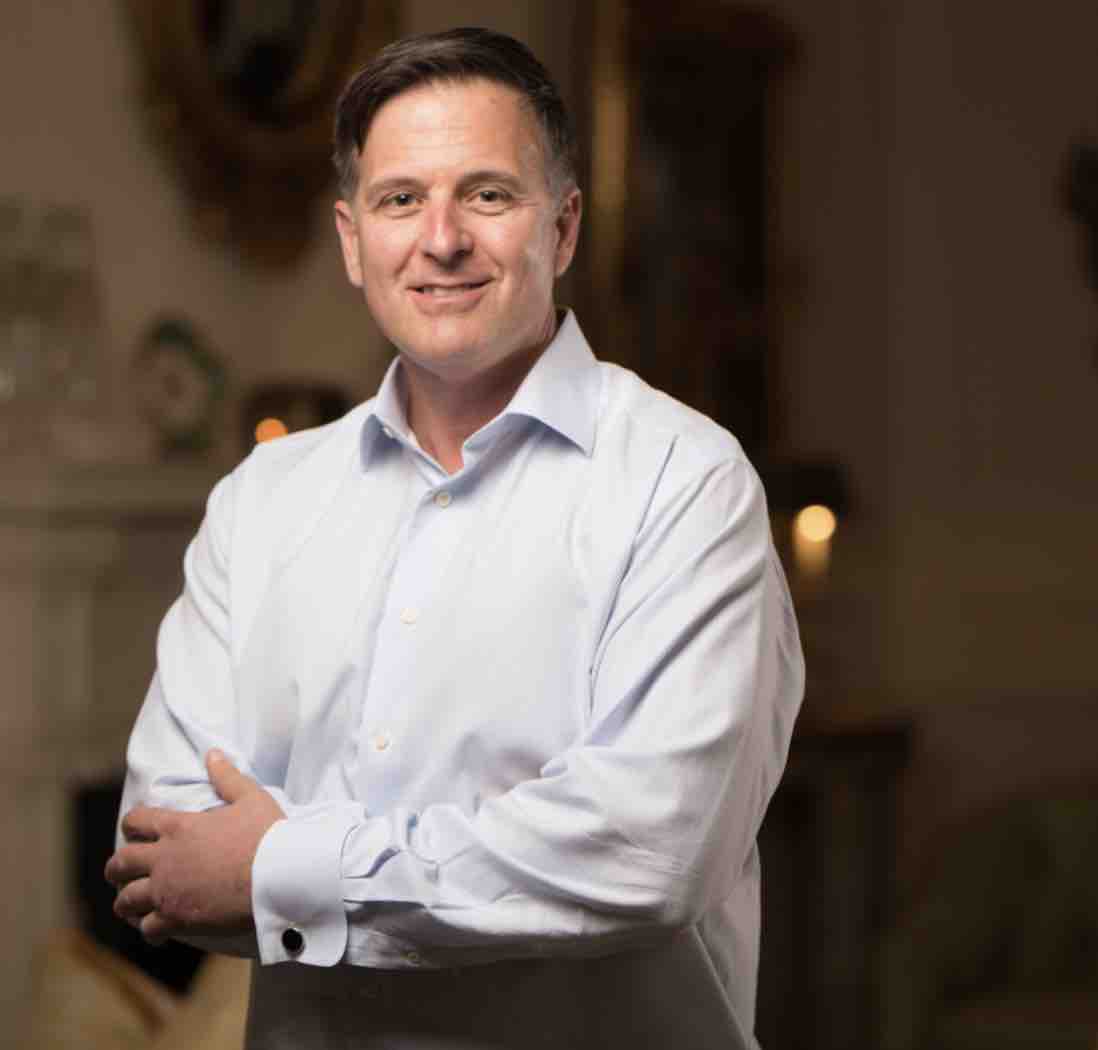 Todd Walrath
Web & FinTech Innovation Advisor
Todd is the founder and CEO of HomeCare.com (McLean, VA), the largest online marketplace designed for Caregivers. The HomeCare.com platform allows families and health care providers to interview and hire experienced, credentialed caregivers. From 2008-2014, Todd was the CEO of SeniorLiving.Net, a platform which provided family referrals to more than 10,000 assisted living communities in the US. In 2013, RealPage Inc. (Nasdaq: RP) acquired SeniorLiving.Net, the business Todd founded in 2008.
From 2003-2008, Todd was the co-founder and CEO of LEADS.com, a search engine marketing company focused on providing internet marketing services to small businesses. This company was acquired by Web.com and went public on the NASDAQ in 2006, raising more than $70m. In the combined company Todd was President of the Search Engine Marketing and Lead Generation businesses.
From 2001-2003, Todd was the Group Vice-President of AOL Local, which included MapQuest, Digital City and all of AOL's Local Search businesses including AOL Autos, Real Estate, Employment, Small Business and AOL Yellow Pages.
From 1996-2001, Todd was the Chief Operating Officer of weather.com at The Weather Channel. Todd was on the initial team that built the site in 1996, and helped developed that property into a Top 10 destination in terms of traffic and visitors. Todd received his MBA from Fuqua School of Business at Duke University and a BS in Business Administration from Bucknell University.
Mark K. Attinger
Financial Services & Operations Advisor
Mark Attinger has 30+ years of professional and executive leadership experience in financial services and business process outsourcing.  He possesses significant experience in Finance, Accounting and Operations.  Most recently Mr. Attinger served as Chief Financial Officer and Treasurer of Paysign, Inc. [PAYS] a payment processor and pre-paid card program manager. 
Early in his career he spent just under 13 years with American Express as Vice President of US Authorizations, Vice President of Performance & Quality Management, and in various positions in Finance and Accounting.  Mr. Attinger served 4 years as Chief Executive Officer at Affina, a business process outsourcer where he led a turnaround, management buy-out and the sale to a foreign conglomerate.  
Mr. Attinger also served for 9 years as founding Partner and Principal of Customer Servicing Solutions, a management consulting firm helping clients improve financial and operational performance.  Mr. Attinger earned a Bachelor of Science degree in Finance and a Master of Business Administration, both from Brigham Young University.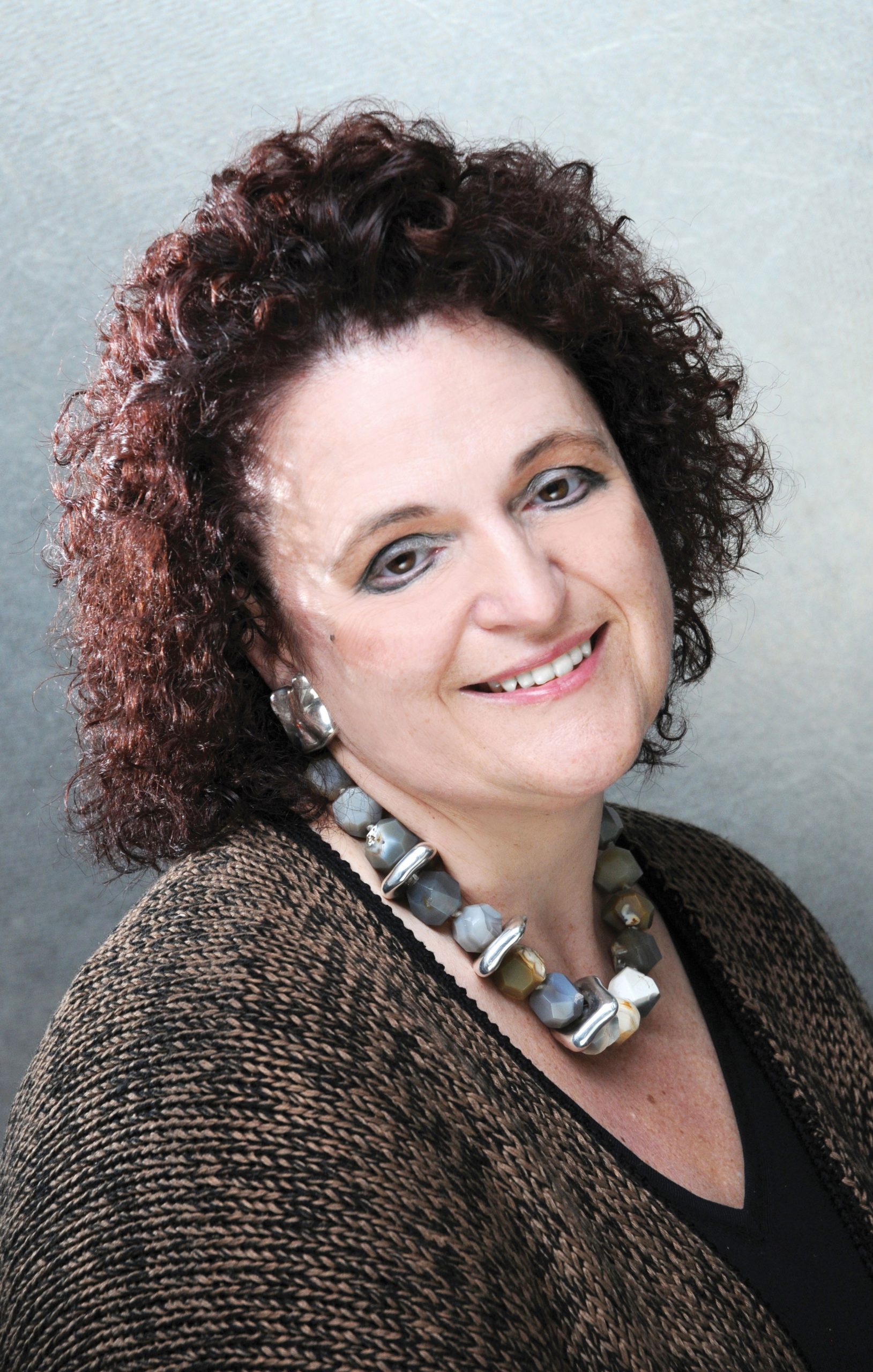 Faith Ott
Senior Living Consumer and Provider Insight Advisor
As Founder and Chief Strategy Officer for SageAge Strategies, Faith has more than 35 years of experience in senior living growth strategy, campus master planning, market research and program/service development. A recognized thought leader and highly sought speaker in the senior living space, she has worked in every facet of the senior living lifestyle continuum, including life care communities and CCRCs, assisted living and memory care communities, adult day centers, subacute and rehabilitation facilities, long-term care centers, hospice care providers and home care services.
Faith has successfully guided an extensive list of client-partners in both the for-profit and not-forprofit senior living sectors. Her considerable industry knowledge, experience and "customer first" attitude is illustrated by SageAge's large number of long-term clients. Organizations that have benefited from Faith's exceptional vision and expertise include: Horizon Bay/Brookdale Senior Living, Brandywine Senior Care, Sunrise Senior Living, EPOCH Senior Living, Abe's Garden®, Clarity Pointe™, Validus Senior Living™, Life Choice Hospice, Pacifica Senior Living,  ACTs Communities, Presbyterian Senior Living,  Luthercare, Diakon Senior Living, Brightview Senior Living, Partners Pharmacy and Marriott Senior Living.
Faith has also developed strategic business plans for new programs and services for clients providing Alzheimer's care, hospice care, adult day services, short-term rehabilitation and long-term care, cardiac care, wound care, orthopedic care and acute care. Additionally, she has worked on many new developments and campus-enhancement projects, and has been a key architect in helping to identify strong market opportunities and guiding clients in the successful implementation of market demand and feasibility studies, focus groups and campus master planning efforts.
 Clients also turn to Faith for her ability to help troubled communities with low occupancy rates develop a corrective plan of action and achieve positive census growth through analysis of current market conditions, assessment of client product offerings and recommendations for product enhancement or the addition of campus programs and/or services.
 Faith's passion for seniors, and those who serve seniors, has been the foundation upon which Sage Age's culture and success have been built. A Baby Boomer she is even more passionate about the 50 plus sector and the need for more diversification within the banking and financial markets.  That's why she is an Advisor to Second Act Financial and is committed to supporting Second Act Founder Elias Papasavvas in establishing Second Act as the first "seniors only", 50 Plus bank!
 An active member of both LeadingAge™ and Argentum (formerly ALFA), Faith has a unique understanding of the dynamics of working with organizations and their not-for-profit boards. She currently is an active committee member of LeadingAge™ South Carolina and serves as a Board Director for Abe's Garden®, a not-for-profit, research-based Alzheimer's foundation associated with Vanderbilt University, The Highlands, and upscale CCRC in Reading Pennsylvania and is Board President of the "I Am Still Here Foundation", part of the Hearthstone Institute in Boston.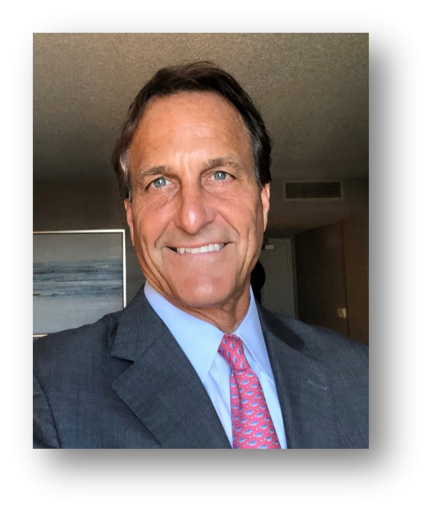 Trey Blalock
FinTech Strategy & Enterprise Growth Advisor
Trey Blalock is currently an adviser and consultant to several private companies. He previously served as Chief Development Officer and Chief Legal Officer for a health care firm, leading all strategic initiatives and spearheading all transactional efforts. He was responsible for developing, evaluating and executing all acquisition, disposition, construction, and investment and growth opportunities. He provided senior management with counsel and direction regarding significant legal events and managed a team of lawyers, paralegals and other professionals that handled matters related to licensure, litigation, corporate structuring, contract negotiation, survey response and risk management.
Prior to going in-house, Trey was a lawyer in private practice for over 25 years and was a partner with several major law firms. He has experience advising companies of all sizes, including early stage, pre- revenue ventures, well-established middle market enterprises, and Fortune 1000 companies, and is familiar with the issues confronting businesses at all stages of development. He advised on matters ranging from negotiation strategy, business implementation and risk assessment to capital formation, corporate governance and disclosure.  His broad areas of expertise include strategic planning, restructuring, M&A, problem-solving, management, market development, business growth, and leadership. He was instrumental in developing the securitization market for numerous alternative asset classes, including subprime loans and subordinated debt instruments.
Trey received his bachelor of arts (economics) degree, cum laude, from the University of California, Los Angeles in 1980. He received his juris doctor degree, magna cum laude, from Tulane Law School in 1983, and served on the Board of Editors of The Tulane Law Review. He is admitted to practice in New York, California, Texas and the District of Columbia, and complies with continuing legal education requirements of the New York State Bar Association. He frequently serves as an arbitrator in customer and industry disputes under the FINRA Dispute Resolution program.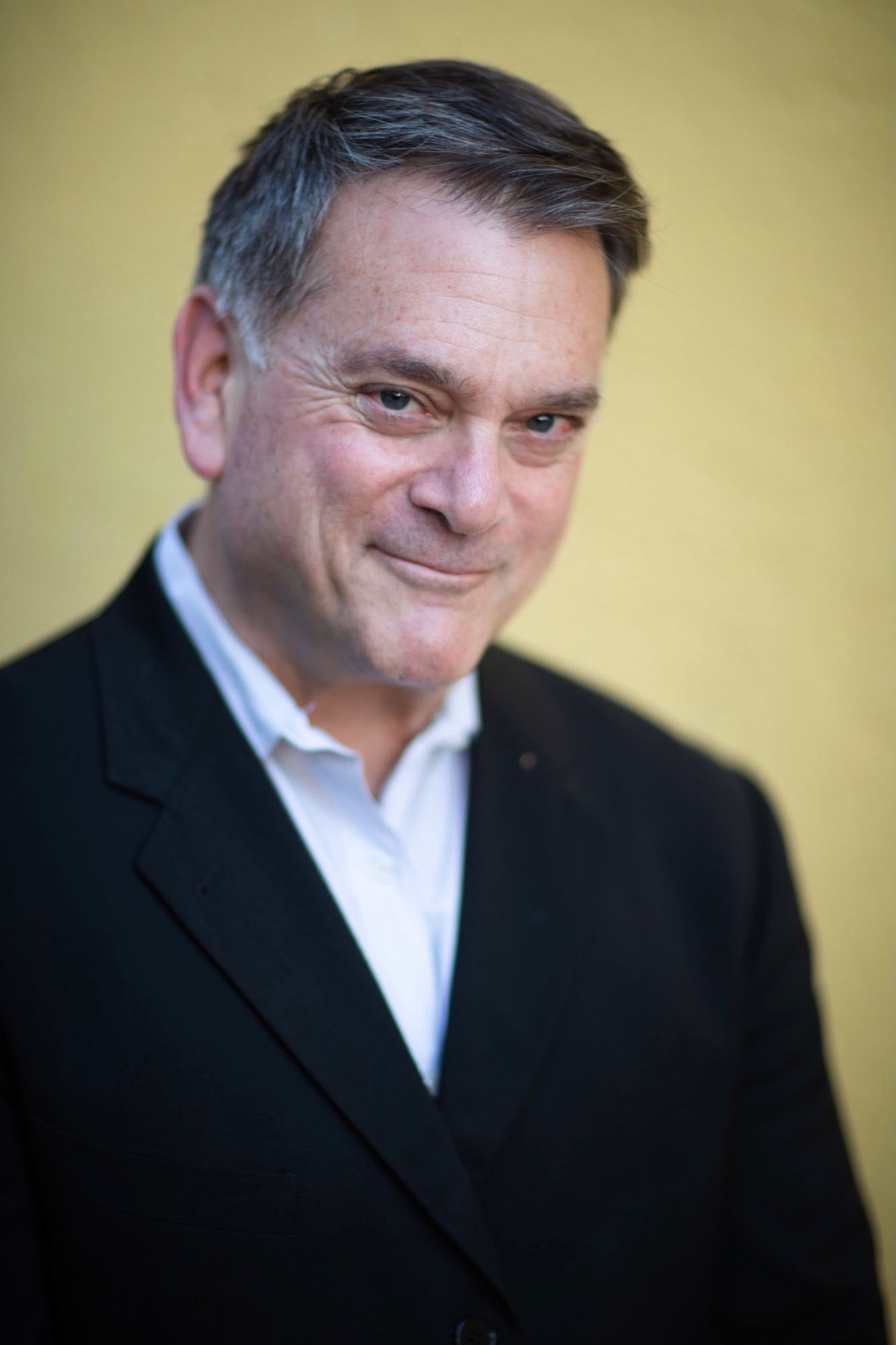 Craig Honick
Ethnographer, Human Connections & Social Impact Advisor
Craig is the founder and CEO of Metro Tribal, LLC, a Charlottesville, Virginia-based behavioral insight and advisory firm that helps consumer facing organizations build more trusted, influential, and valued brands. Using ethnographic research and advanced data science to grasp the foundations of group culture and worldview, the firm works with executives, marketers and product managers to discover the bespoke mindset, behavior and storytelling that will connect them most meaningfully with each of their internal and external customers.
Craig was the lead investigator on two recent social impact projects involving the culture of consumer decision-making:
• A study co-sponsored by the FINRA Foundation, Stanford University, and the Better Business Bureau to discoverthe factors that separate individuals who become victims of scams and those who don't; and
• A multi-year study sponsored by the Better Business Bureau into the factors that determine why consumers place trust in some organizations and institutions and not others.
An applied ethnographer and quantitative analyst with 25 years'experience leading teams in diverse research settings, Craig is the pioneer of the Guiding Narrative®approach to brand engagement analysis, which forms the foundation of Metro Tribal's culture-based work. His recent efforts include group narrative insight and communication projects for Pearson Education, Microsoft, Munchkin, Aden +Anais, HALO, IntraFi and the Better Business Bureau among a host of consumer brand clients.
As a technology entrepreneurearlier in his career, Craig was involved in the development of some of the Internet's earliest commercial ventures in automotive, tax preparation, education, intellectual property, and product marketing.
Craig is also a former professor of business in the School of Business Administration and Economics at the California State University, Northridge (now the David Nazarian College of Business and Economics), where he taught management, communication, and marketing research.
He is currently Chair of the Board of the Charlottesville Business Innovation Council (CBIC), one of nine technology councils that advance the economic base in Virginia by helping to grow tech and innovation-based enterprises, and a mentor atthe University of Virginia'sDarden School of Business Venture Lab–VP(x)2
James P. Fabiani
Public Policy & Government Affairs Advisor
Mr. Fabiani's is the Chairman & CEO of Fabiani & Company full service Washington, D.C. based government affairs and marketing firm comprised of an experienced team of professionals. Mr. Fabiani's success in crafting and executing strategic plans for his clients is based upon the skill of his firm and his direct, professional experience as the Republican Staff Director of a U.S. House of Representatives Appropriations Subcommittee.
In that capacity, he had responsibility for federal spending in annual appropriations in excess of $330 billion for all federal programs in the U.S. Department of Labor including all training programs; the U.S. Department of Health and Human Services including all federal biomedical research through the National Institutes of Health, and healthcare policies and procedures affecting hospitals, medical centers and medical insurance; and the U.S. Department of Education including education policy, all federal support for educational facilities development and educational technology.
Prior to founding Fabiani & Company, Mr. Fabiani was the Chairman and CEO of Cassidy & Associates, the country's largest Government Relations firm. Mr. Fabiani joined Cassidy & Associates as one of its initial employees. During his tenure, Cassidy & Associates grew from three employees to over 300 and from less than $1 million to over $60 million in annual revenue.
Mr. Fabiani is a graduate of Harvard University where he sat on the Harvard University Development Board. He is a graduate of Andover Phillips Academy and was a member of the Academy's Development Board.
Mr. Fabiani served for many years on The World Board of Governors of the International USO, the U.S. Department of Defense's civilian organization dedicated to the support of families of American military personnel worldwide.
Mr. Fabiani currently serves on the Trine University Board of Trustees.
Jodi Lyons
Brain Health Expert & Advisor
Jodi Lyons is an eldercare and brain health expert who helps older adults, people with cognitive impairments, and those with special needs find the care they need throughout the country. An ardent patient advocate, Jodi helps people navigate the complicated, often convoluted, healthcare and housing systems, identify what they need, and learn how to create an action plan.
Jodi also works with the healthcare and senior care industry to identify, develop, and maintain best practices.
For more than 25 years, she has been a leader in national and international organizations including professional medical societies and assisted living/ nursing home/senior housing providers. She was a member of the Leadership Council of Aging Organizations/LCAO, a coalition of national nonprofit organizations concerned with the well- being of America's older population and committed to representing their interests in the policy-making arena.
As a member of the Executive Committee of the Alzheimer's Association/National Capital Area, Jodi also was an Alzheimer's Association Ambassador to Capitol Hill.