Low rates. Affordable Payments. Financing for Senior Living.
Payment Options for Retirement Living
Whether you need financing to pay for a retirement community with an up-front Entrance Fee or a community that simply charges monthly rent with a smaller initial deposit, welcome. We are here to show you we understand.
Second Act provides tailor-made bridge financing enabling you to pay for your retirement housing needs now, while you take the time you need to sell your existing home for the best possible price, await the arrival of benefits, or arrange for other liquidity events. We can also assist you with connections to Veteran Benefits, Home Sale Solutions, and Insurance Solutions. Because we understand.
Our founding leadership has helped countless families across America just like yours.  It will be our pleasure to guide your family too, with honest service and great rates. Learn more below!

I am moving to a CCRC or Life Plan Community
I am Moving to a Senior Living Community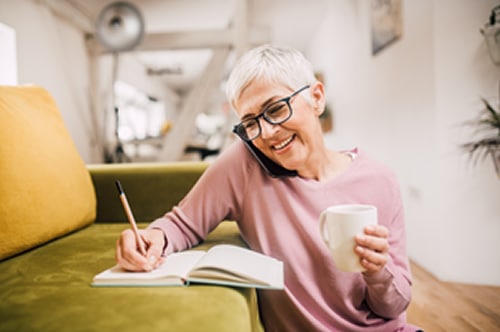 Bridge Loan Solutions
Experience the joy of moving stress-free, knowing you can move into your retirement community now and take your time to sell your home to the best buyer for the best offer. It is easier to sell a home when not living in it, easier to pack and move things over little by little without having to rush. Our specially designed Home Equity Line of Credit bridge loan gives you the cash you need out of your home to pay for your new community, enabling you to sell your home or await for benefits to arrive, with peace of mind.
Payment Options for Retirement Living
Many communities may offer their own promotions that could help offset financing costs.
$0
With a one-time Origination Fee of 1.99%

$0
Terms shown are for illustrative purposes only. Accuracy is not guaranteed and it should not be relied upon as a commitment to lend. Please see our Terms and Disclosures page for additional details.
Home Sale Solutions
Let us help you locate realtors with great reputations willing to do the hard work of showing and selling your home. We will identify at least two of the best realtors in your area for you to pick from. We will monitor their progress with you until your home is sold. Move to your retirement community with confidence, knowing Second Act is on your team!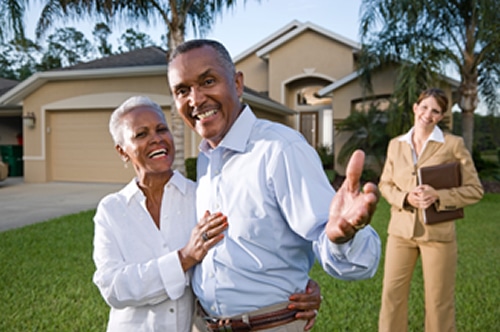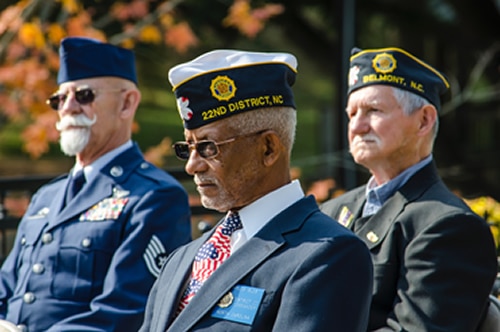 Veteran Aid & Attendance Benefit
If you are a United States wartime Veteran or a spouse of a veteran, you may be eligible for up to $3,071 a month tax-free, to help you pay for senior living with the Veterans "Aid & Attendance" Benefit. This benefit is little known, the application is complex with asset and earning limitations, and it can take 6 – 18 months before the benefits arrive. As you wait for benefits to arrive, our Second Act Home Equity Line of Credit bridge loan could help you pay for your monthly rent so you can sleep with peace of mind.
Life Insurance Solutions
If you have a life insurance policy you no longer need, you may be able to sell it for cash or transition some of its value to pay for housing and care in a community. Second Act can refer you to Life Settlement providers that can assess your situation and estimate with you what funding may be possible.
When, was the last time, you felt your bank, Understood?
Finally! A bank for you! Because at this stage in your life, you deserve some respect. Second Act Financial Services is a specially focused Division of Liberty Savings Bank. Our purpose is to serve and delight retirees and seniors as they transition to retirement communities. Liberty Savings Bank is a Federal Savings Bank headquartered in Ohio with branches in Florida! The experiences serving their mature customers led the bank to seek retirement industry veterans to create this very special Division and serve retirees nationwide. So call us or make an appointment online. Let's talk about where you want to go and how we can help you get there. Because our motto at Second Act is Retirement Banking, Understood.
Retirement Communities Rely on Second Act to finance and delight.
Whether you are a Continuing Care Retirement Community (CCRC) offering Life Care with Entrance Fees, or you are a senior living community charging monthly rent, communities across the USA rely on Second Act. Because our focus is serving seniors and the communities that delight them. If you are a community, give us a call. Let us show you we understand. From the original. And best..
Banks and Credit Unions Rely on Second Act because they too want to better understand.
From solutions to combat Elder Financial Fraud and Abuse, to retirement resources and white-label services designed to better bank your mature consumers, Banks and Credit Unions call on Second Act because they know we understand.