Because Builders see that we understand.
Financing for the next chapter in your buyer's story.

The successful and seasoned consumer may be rightsizing; downsizing; upsizing. Whatever they call it, they come with assets and a personal financial position that is not as simple as just a W-2. They have savings. Perhaps they work some or all of the time. Some have a W-2. Some a 1099. And some, are drawing down from their assets.
The traditional mortgage is structured for the W-2 employee, making mortgage applications difficult for folks nearing, or in, retirement. We understand. Our mortgage solutions provide both "Qualified" and "Non-Qualified" mortgages. Yet as important as our mortgage products, is our service. Service to you as a builder and service to your buyer. Our company was born out of the daily frustrations in today's mortgage process. Ironically, today's mortgage process is most frustrating for the most accomplished.
Our service, our understanding, and our mortgage programs, can deliver for the buyer at the prime of their life. Because:
We believe it can and should be better. Because we have the experience to address it. Our Founding Team has led a combined seven financial services companies and billions of dollars in retail lending, throughout our careers. When you work with Second Act you get a service-driven culture which inherently understands the mature successful consumer.
We look forward to a conversation with you on how we could be helpful to you and to those you build for.  Because when it comes to retail banking for accomplished consumers with a little life experience under their belt, we understand.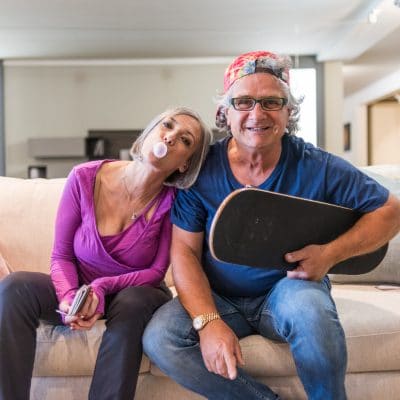 Please contact us with information on your mortgage financing.