Senior Apartments.
The ins and outs of Senior Apartment Communities.
What are Senior Apartment communities?
An increasing number of retirees are taking advantage of living in Senior Apartments which tend to be a bit more varied than "Active Adult" and "55+"!  They may be age-restricted communities. But they may also be traditional apartment buildings in the heart of the city, a suburb, or the country.  Many are designed to promote a thriving, active, and independent lifestyle with pools, tennis courts, fitness centers, a helpful concierge and many other truly meaningful services.
The best of both worlds!
There is an increasing trend for such apartments to be "age-restricted" but placed amidst the hustle and bustle of the city, encouraging daily inter-generational friendships and interactions. This could give you the best of both worlds! And, as you age, you are usually free to arrange for home care or other care inside your home as you deem appropriate.
Low Income Senior Apartment options.
Some apartment communities are designed for much older retirees with little income. Some are supported by the Federal, state, or even local governments to enable seniors with very low incomes to live and thrive. These include:
Low – Income Housing Tax Credit Properties;
Section 202 Supportive Housing for the elderly;
Public Housing and
Section 8 Housing Choice Voucher Program.
The choices are many. It is important you ask a lot of questions as you research this living option. As a helpful start, download our Senior Apartment guide below.
Pros of living in Senior Apartments Communities.
Maintenance is mostly is taken care of for you.
More time to enjoy your active retirement.
Single level living is safe and easy.
Friendship opportunities with people in similar life stages.
Quiet.  Yet also child-friendly for your kids and grandkids!
Ample Amenities such as pools, recreation, golf nearby.
Cons of living in Senior Apartments Communities.
Rent increases annually compared to a fixed mortgage.
Lack of age diversity inside. 
Arranging care is up to you as you get older.
One unique aspect of "age-restricted" senior apartments is that while they may lack age diversity inside the building, you usually enjoy immediate ample age diversity soon as you step out!
For more information, access our Senior Apartments Guide.
The highlights here are meant to serve as the start of your research. Today it is easy to locate and read upon these communities. Take advantage of our search engine below.  Have some fun on the internet. Talk to friends. If you decide Senior Apartment living is for you, just give us a call. We can walk you through savings accounts options to help you budget, save, and enjoy, living in your new apartment!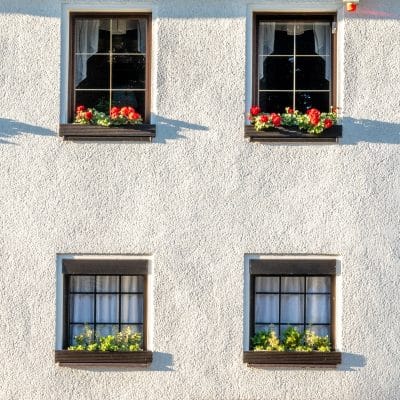 Search Senior Apartments Here
Thousands of communities across the USA.
Helpful Savings Options When Renting.
Rent costs usually increase annually when you live in an apartment. While maintenance is usually taken care of for you, it is important to have sufficient savings to cover your living expenses and possible annual rent increases.  Our savings and checking accounts can ensure you are in good shape as you enjoy life in your new apartment!