Turn your prospects into residents with fast and fair Financial Solutions.
Bridge Financing. Veteran Benefits. Home Sale Help. Insurance Solutions. With lower fees and better rates to your community and your residents!  By industry veterans who understand.
Financial Solutions.


You focus your seniors on the benefits of your community.
We support you with how they can pay for it today.

Founded and led by industry veterans Elias Papasavvas and Karen Nelson, Second Act's Financial Solutions free you to do what you do best: Focus on selling the benefits of your communities while we focus seniors on how to pay for it.   Because we understand.
A day a unit is not occupied is a day of lost revenue never to be recovered.
Seniors who can pay for senior housing now move now.
One convenient financial home full of solutions. By industry veterans who understand.
Compliant. Secure. FDIC Insured. As a senior-focused Division of Ohio-based Liberty Savings Bank, F.S.B. in business since 1889, we serve with trust and integrity.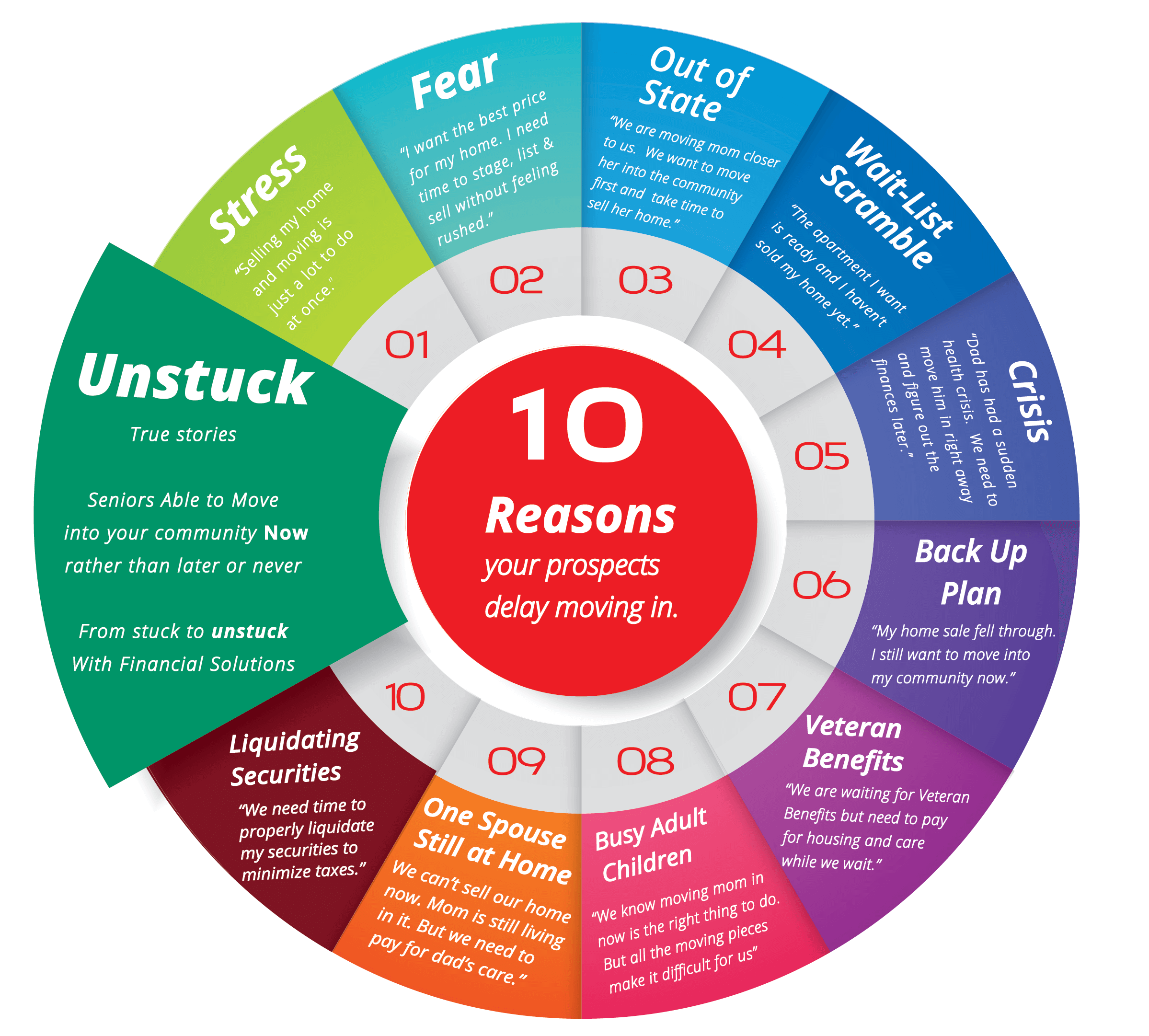 Our Partners.
The nation's most trusted senior living companies trust Second Act for fast and fair Financial Solutions. Because they want their prospective seniors to become happy residents!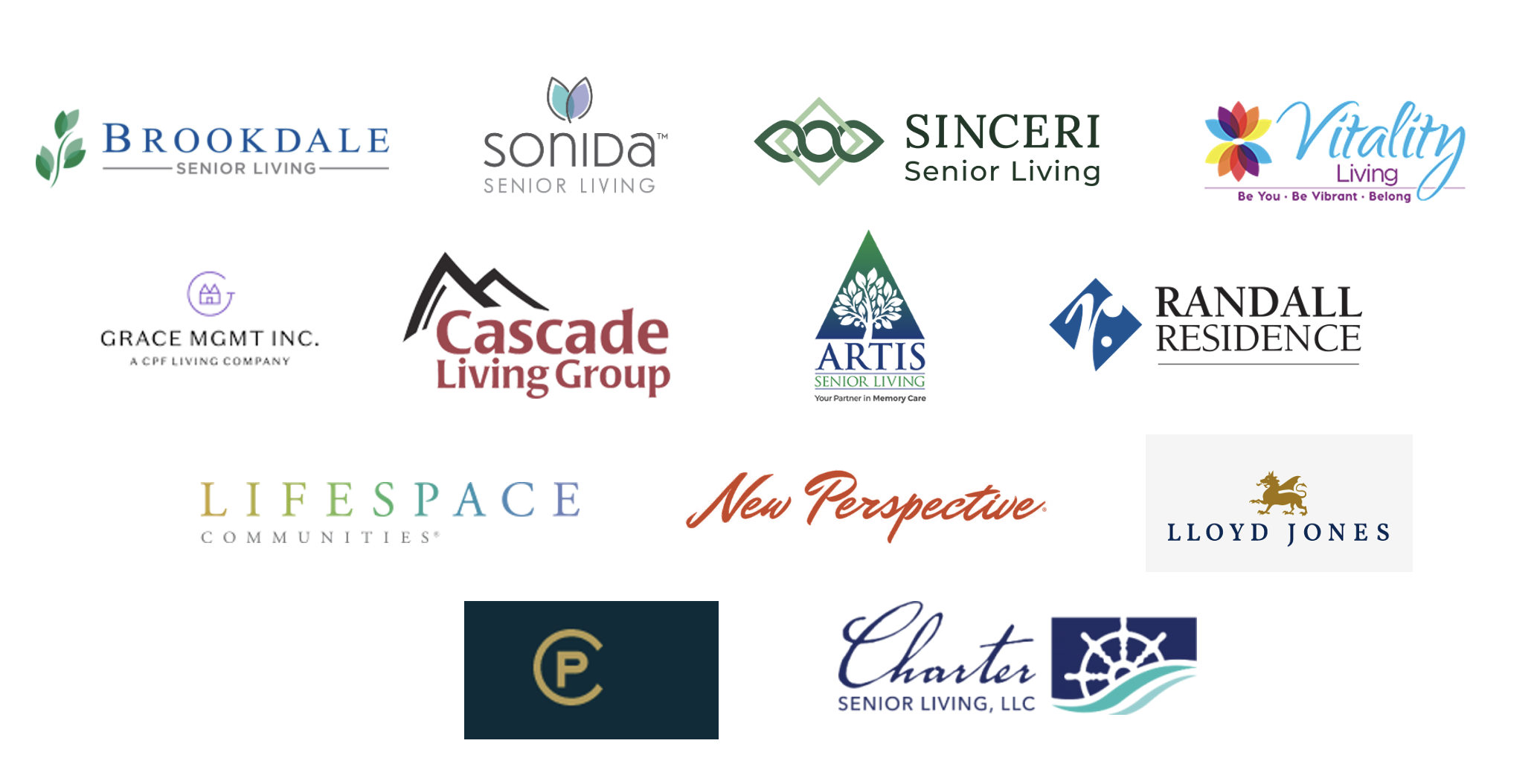 Payment Options for Retirement Living
Many communities may offer their own promotions that could help offset financing costs.
$0
With a one-time Origination Fee of 1.99%
$0
Terms shown are for illustrative purposes only. Accuracy is not guaranteed and it should not be relied upon as a commitment to lend. Please see our Terms and Disclosures page for additional details.
Meet Sam! She has a home to sell.
Bridge Financing Benefits:
1. You gain breathing room and time to sell your home on your own terms.
2. It is easier to stage, show and sell your home for the best price if you are not living in it.
3. You make smaller, more affordable interest-only monthly payments on what you draw from your Home Equity Line of Credit bridge loan to pay for your housing or care.
Unsecured Personal Loan
Bridge Financing Benefits:
1. Move now and borrow the expected Veteran Aid & Attendance monthly benefit amount to cover the gap in senior housing and care.

2. Make smaller interest-only payments on what you borrow.

3. Gain financial flexibility and time until your Veteran Benefits arrive!
Meet Victoria, a Veteran's Spouse.
She is Moving to Senior Living!

Life Plan:

The Best of Both Worlds!



1. Apply for an overall Line of Credit amount.
2. If approved and you close on your Home Equity Line of Credit Loan your funds are sent directly to your Roland Park community.
3. You make much smaller interest-only payments on the amount you have borrowed. When you have sold your home you pay back your Home Equity Line of Credit in full.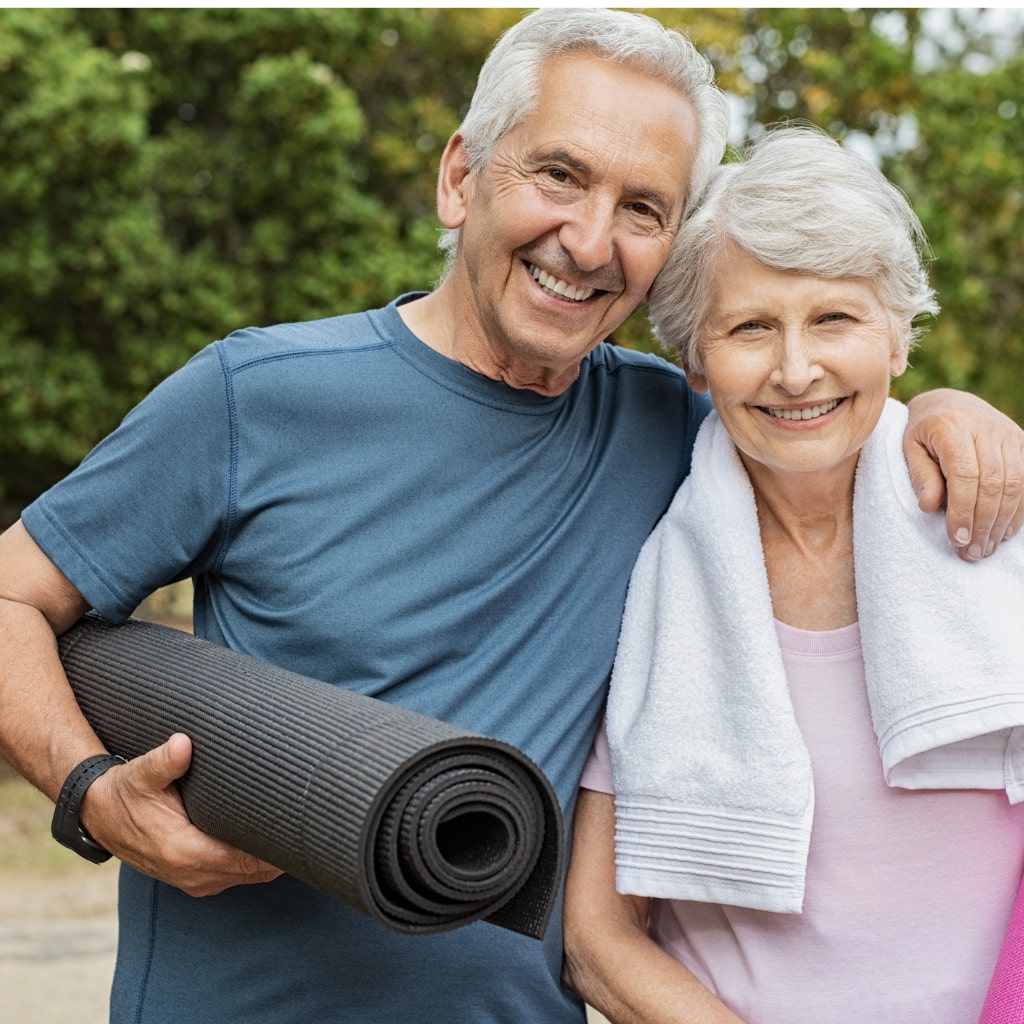 For more information on how we could help you accelerate your move-ins:
Kindly Inquire Here. You will then be redirected to our home page:
You may also reach Elias Papasavvas, CEO directly at elias@secondactfs.com and Karen Nelson, EVP of Partner Success at karen@secondactfs.com.